Thank you for choosing Nottawasaga Mechanical as the 2021 Southern Georgian Bay Readers Choice Award winner in the Duct Cleaning Services and HVAC Services categories!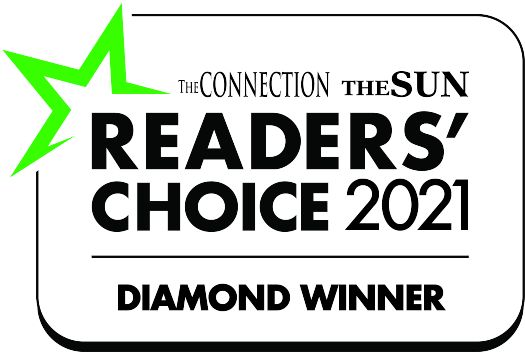 On time. The installers were professional, gave me good advice about how they were going to proceed with the furnace/AC install. They removed gas pipe line with flex line.
Professional, friendly, knowledgeable.
The air conditioning install crew of 3 was excellent. They arrived on time, did the work, cleaned up after themselves, finished on time and provided courteous service.
Your installers and other personnel were professional with our owners. Their manners and patience were appreciated by all. They were very polite. Throughout the project, there was a happy atmosphere.
The workmen were very efficient & did an excellent job.
Andrew was very professional and knowledgeable when he came to assess and discuss our options for a heating and cooling system. During the heat spell, he made attempts to move the installation date up. The installers were extremely professional and considerate as well. We are now happily staying cool. We would highly recommend this company.
Arrived on time. Did not over commit to finish time – they waited until they knew what was under the drywall. Excellent! Professional and friendly and discussed the found issue and what they were doing to work around it, and potential impact. Excellent onsite experience.
Very knowledgeable, courteous and efficient service of furnace, humidifier and fireplace.
Very professional and courteous staff. When our geothermal system was initially installed, the crew was very polite, knowledgeable and cleaned up any mess.
The servicemen were professional, cleaned up at the end and took the time to set my new A/C unit up properly. They even put the landscaping back together.
Excellent service. Very knowledgeable serviceman.
I would just love to give kudos to the technician who serviced my furnace on November 1st. His name is Richard P., and he was totally professional and really knew his stuff. I appreciate this so much. He is a wonderful addition to your company. Thank you, Richard.
My furnace installation was really great. They did a fantastic job.
The A/R department is always helpful and friendly. Communication is always timely.
Staff was prompt, friendly & knowledgeable.
Justin was a bit early for the booked time window, but phoned me (and I was still out) so he was great about coming a bit later, at the scheduled time.
Friendly service, very orderly and clean. Nottawasaga Mechanical did a great job. Excellent customer service. Excellent general manager.
Prompt sales call. Sage advice. Professional installation.
Your company was the only one to return our call. With everyone we dealt with, they were very professional and knowledgeable, from your repair man to the sales man and the installers. We are very glad you were able to install our furnace so quickly. Thank you.
Your service people are always so thorough and friendly! We have had your service agreement annually for 8 years and have always been happy! This year, Justin did a great job, too!
The installation people were excellent, professional and helpful. They answered all questions and explained different options in a very clear manner. Work was done in an expedient manner as well.
Very patient. They explained the details of their work process.
Great guys, great install, great experience.
Very prompt. He was very polite. Introduced himself. Showed and explained the problem.
The tech arrived at the beginning of the appointment window after calling ahead first.
Everyone we were in contact with was very professional: office staff, sales representative and technicians. Had a new gas water heater installed. Very efficient process.
We were able to book our furnace check-up right away. Our technician, Justin Bygrave, was prompt, very polite and very speedy!!
I just wanted to thank you for your service today. The thermostat was locked out. Steve was a big help to us, and service was outstanding one again.
Just had a new furnace and A/C installed. I appreciated that the sales person was responsive to all of my questions and didn't try to oversell me. I do my own research, and his recommendations were exactly what I needed for my home. The installation team showed up as scheduled and was super professional. They got straight to work, finished right on time, and left the worksite spotless. I've only had my system for 1 day, but it's working great so far. I also switched to using Nottawasaga Mechanical for my annual maintenance a few years ago and have been very pleased.
Nottawasaga Mechanical installed my geothermal system about 14 years ago, and it has run faultlessly ever since. This morning when I got up, my house was cold as the system had shut off overnight. It appeared to be a major problem to me. The lady who took my call to get service was very polite and assured me a technician would be in touch shortly. Within the hour, I got the call, and after giving the technician some information and answering his questions, he instructed me to take a few simple steps. In five minutes, my problem was solved over the phone, and I was delighted. I can't say enough good things about my geothermal system and the folks at Nottawasaga Mechanical.
The rear third of our century home had no ductwork, which meant no AC, and we had to use baseboard heaters. Troy came to our home and creatively solved the issue without having to rip out drywall. He was professional and thorough. We're delighted to have a cool house!
I received a callback one day after I requested service, and they were there in a couple of days. Justin was excellent! Courteous, friendly and knowledgeable. After a double-check on my 22-year-old fireplace, he realized a part was needed that he had with him. Thank you, Justin!! Great service.
They were friendly when speaking to them on the phone. I booked the appointment to have routine maintenance on my AC. The gentleman showed up at the scheduled time. He cleaned everything up for me and walked me through a few tips and tricks to do on my own to ensure it operates smoothly. I had my ducts cleaned a few weeks prior, and apparently they didn't seal up the vent properly, so he repaired that as well. I would recommend Nottawasaga Mechanical. You won't be disappointed.
Fast response from sales dept (Bob Wood). Knowledgeable & professional, and quick turnaround time on install of new furnace. Great Installers (Josh and Terry). Efficient and professional. We are very pleased and would recommend Nottawasaga Mechanical. Thank you!
Nottawasaga Mechanical replaced my furnace and installed AC for my house. Their price was reasonable/comparable to the other quotes I got, and the person who came to review my house and provide a quote explained the differences in types of units and solutions really well. They kept me posted on the minor delivery delay (due to COVID). The installers were skilled and left no mess behind in the house or yard.
My issue was fixed almost immediately.
Brendan was very knowledgeable and professional
Nottawasaga Mechanical is one of the very best mechanical services in Ontario. The company installed my new furnace and A/C units in January 2020. They completed the work in one day and were very thorough and neat in their installation. The workers were also respectable and courteous to both myself and my wife. They were very concerned on how they worked in the house, drop sheets were placed on every surface where they worked, and anything that had to be moved was replaced with care. The job overall was impressive and very neat. I would recommend Nottawasaga Mechanical to everyone in their service area, as the work they did for us was neat and very professional. Thank you, Nottawasaga Mechanical. I give you five stars for completeness, neatness and a professional job well done.
Gave a fair price estimate and were prompt in their installation – they even moved us up due to a cancellation. The site of the installation was left neat and clean – absolutely my go-to choice for heating and AC work.
The guys were efficient and tidy and showed up on time.
All the young men were polite and efficient.
Installers were knowledgeable and helpful.
Techs are all polite, knowledgeable, and very keen to help. They explain all their work clearly.
All of your personnel were extremely professional, careful and very pleasant when they were in our home. A totally great experience, and our new A/C is working great. We will use your service again with a full furnace inspection and cleaning this fall.
We were very impressed with the quick response to our enquiry. Our questions were answered, and we were given a quote in a timely matter. Great customer service.
You sent a service technician out to look at the air conditioner the same day I called. Bryant was very polite and efficient. Andrew, the sales rep, checked everything and emailed me a quote for replacing the unit the same day. Very efficient. Debbie on the phone was very helpful also.
Great, fast, friendly service! Mitch and company were very efficient and innovative in our AC installation.
The installers covered my floors and were very nice to deal with. They also cleaned up inside and out, which was greatly appreciated.
Great customer service. Prompt reply to my requests.
The work was done diligently. No rushing through installation. The work was done carefully and very neatly. If there was an issue, they took their time and tried to figure it out patiently. I'm very happy with the quality of work. The new vents running through the storage shed were tucked nicely to the sides to keep the storage area as open as possible. The furnace looks awesome. The tankless water heater was installed on the wall very neatly. The crew was also careful about keeping the house clean. They took their shoes off when they were coming into the house and cleaned up after themselves. They put the furniture back in place before they left. I'm very pleased with the quality of the work.
The technicians are very knowledgeable & meticulous with their work. All the technicians were friendly & easy to talk to & explained what they were doing.
Professional, polite, top-of-the-line, and skilled in so many aspects of freehold homes. On time, responsibly priced, great communicators, etc. Best place in town!
Extremely knowledgeable & professional staff.
Joe was great! He spent a lot of time diagnosing the problem and came up with the solution. Joe was very professional and friendly.
The two installation technicians were friendly and professional. They were knowledgeable about the product they were installing.
Quick service and knowledgeable salesman and installers are great.
We had AJ Heaney as our rep from the start. He was always very quick on responding to my emails. Every employee who came for different installs was very polite and professional.
Quick response to a " no heat" call. Problem solved and furnace service included. Richard, tech, was knowledgeable, friendly and efficient.
Very helpful and knowledgeable people, AJ and Joshua in particular.
Experience, product knowledge, prompt service, actually showed up when stated, cleanliness.
Your #1 company in Wasaga Beach.
Honest and detailed young men. They answered all questions professionally. Left everything clean and tidy.
Very friendly and efficient. Kept my furnace, HVAC and air conditioner very well maintained.
Efficient and friendly professionals who got the job done and left things tidy. The young man working outside was careful not to demolish my clematis vine, which he was working close beside. Very considerate. Terry made some recommendations to assist the AC to work as well as it could when the weather heats up. And let's not forget Bob, who really took the time to explain the various units when I was purchasing and answered my questions.
Justin phoned prior to coming, was on time, polite, helpful and did his job professionally. He answered our questions. Thank you.
Steve did a very thorough inspection and tuneup of our geothermal system today. His meticulous attention to detail corrected several issues, which will save us $$$ into the future. Thank you, Steve!
Our contact, Andrew, was knowledgeable and reassuring. He responded in a timely manner to our inquiries. The 3 installers who attended at our home on Friday, August 12, 2022 were Joe, Mitch and Logan. They were all very professional, respectful and hardworking. We had one small issue after they left. We noticed a small drip from one of the connections. When we placed our service call on the Monday morning, we had a good experience with Steve, who rectified the problem and answered a few more of our questions. We were impressed with the fact that the equipment was inspected when it arrived at your premises, and when it was found that the A/C unit was damaged, it was returned and a new one ordered.
The people I dealt with were all great and obviously very knowledgeable. I was very pleased with the way everything turned out.
Justin was simply amazing. Both of my gas fireplaces were not working. He fixed both within an hour. He was friendly and professional. The experience was great, and I would use Nottawasaga Mechanical again. Thank you.
Nottawasaga Mechanical did a maintenance check of our 17-year old furnace and told us that CO2 leakage was a safety issue and it would have to be shut down. We asked to have a sales person contact us and hooked up within a couple of hours. Their sales guy arrived the next day, did measurements etc. and gave us a proposal with a price that was surprisingly good and a discount because we were on their maintenance plan already. We went ahead with it, and the installers arrived two days later. These guys did a great job, put the new furnace in within a couple of hours, and completely cleaned up. They answered all our questions. Very satisfied. Highly recommended.
It was my first time using Nottawasaga Mechanical, and I will definitely use them again. Justin performed a furnace maintenance and was so friendly and professional, and he took the time to answer all my questions. Excellent service. Thank you, Justin.
Huge thank you to the guys and gals at Nottawasaga Mechanical. I had air conditioning installed last week. The guys were on time and very professional and had the installation complete within one day. We took advantage of the free smart thermostat with our install and couldn't be happier!
I have a crawlspace that is difficult for a senior to access. My granddaughter spotted a puddle of water by the water heater. I reported it to Nottawasaga Mechanical in the morning. A very helpful technician came after lunch, found the water heater had a leaking valve, and replaced it. Excellent service. Thank you.
Nottawasaga Mechanical installed both AC for our house and a Mitsubishi ductless unit in another building. The installers were professional, courteous, and very efficient. They explained how the systems worked and made sure we knew what to do when they left. I would highly recommend their services!
Apart from all else (professional, on time, etc.), dealing with Nottawasaga Mechanical was a very good experience and has been that for over 20 years now. Josh was the installer of our new water furnace. He and his assistants did their work as quietly as possible and left our furnace room in good order. All traces of their work (other than the new furnace) were gone. Josh was patient and very articulate in telling us what we needed to know about the new installation. He would make a very good teacher. Don't lose him!
We recently moved to Wasaga and wanted to have our furnace and gas fireplaces cleaned and serviced. We call Nottawasaga Mechanical to book an appointment. The technician, Dewan, came on time and completed the work efficiently and cleanly. He also went above and beyond to troubleshoot issues we were having with the Google Nest thermostat. He was very personable and even provided us with information about the local area.
Calling Nottawasaga Mechanical and speaking to office staff was prompt, easy, and friendly. Booking an appointment was hassle free. Service person arrived on the date scheduled on time. Technician was friendly, knowledgeable, and professional.
Tech was friendly and knowledgeable and gave advice on energy savings. Was thorough and quick and resolved all issues.
Prompt service when requested to come out to our customer's home.
Very organized and great communication. A/C install was done when scheduled. Courteous and friendly service all around.
It has been a top experience with Nottawasaga Mechanical from the beginning, from reception to sales, install, service and maintenance, follow up with product performance and explanation. All personnel are courteous, knowledgeable, patient, and professional. Good people.
Got to the root of the problem.
They did a great job installing air conditioning unit. They were courteous and installed unit with little inconvenience to me.
The professional and courteous work ethic of each of the staff was a source of reassurance while they were in our unit. They dealt with the installation of a number of A/C units at once in the Islander at Lighthouse, all the while adhering to COVID protocols. The A/C registration and warranty application were done for us and much appreciated.
Terry and Cody were excellent to work with! They were on time in the morning, very friendly and worked very hard all day. They were both very knowledgeable and efficient. Thanks for your hard work, guys!
They ALWAYS act quickly. Service is great.
Dave is always knowledgeable and a treat.
Service guy knows his stuff and takes the time to inform us.
Joe was very informative and knowledgeable and was great in helping us understand our HVAC systems more clearly. Very professional and personal service!
Making the appointment by phone was efficient. Then, the technician arrived on time and was friendly and professional.
Employees did a great job installing our new furnace, air conditioner and hot water tank along with upgrading the venting pipes. Did it all in a day so we were not without heat for too long a period.
The installers in my home were both respectful and very professional. They were very helpful when explaining the new equipment in my home.
Prompt and extremely courteous service. Technician Justin did a great job.
Neil was extremely friendly and thorough.
It was early February when we discovered our 20-year-old furnace wasn't working. We were in a "no-heat" situation during a mid-winter cold spell. After a very quick service call response, we were advised we needed a new furnace. We received a quick and competitive quote for a replacement. We were expecting a long delivery time due to the ongoing Covid situation. We were already making back-up plans to relocate when Nottawasaga Mechanical told us that they had a replacement furnace in stock. We were amazed and grateful. They were able to remove the old furnace and install a new one the very next day. We went from no heat to great warmth thanks to Nottawasaga Mechanical's great planning and fast service.
I loved the courteous and professional service of everyone from the service receptionist to the HVAC guy who did the work.
Fixed the problem in a timely fashion.
I became a new customer for Nottawasaga Mechanical January 2022 and have already had 5 excellent experiences with Nottawasaga's people. Cathy – who set me up on a maintenance program for furnace. Bob – who quoted on a fireplace and humidifier install. Neil – who did an excellent job duct cleaning. Danie – who repaired a burnt-out blower fan motor on the furnace. Terry – who installed the humidifier. All of the technicians arrived on time and were courteous and professional. Thank you, Nottawasaga Mechanical team, for all your help. See you in the spring for the fireplace install and air conditioning service.
Justin was so very helpful and kind to explain things to me. He offered to wear a mask before I even asked, which was amazing (and already had it out as he got out of the van). He seemed thorough and patient.
The sales man and installation guys were nice and explained everything clearly and helped us out quickly when the furnace broke down.
Arrived on time. Friendly. Clean. Proficient.
The service fellow, Richard, was polite and courteous. Answered our questions as well.
Prompt response to my problem. The front line team I dealt with was friendly and courteous. Richard arrived on time and solved the problem, and Debbie followed through to make sure everything was ok.
The salesman, Andrew, was knowledgeable and kept in touch with us through the process. The equipment was inspected prior to installation, and one piece had to be returned, which delayed our install, but better to have good equipment than have to have later repairs and replacement. The installation crew, Joe, Mitch and Logan, arrived on time and worked hard all day, and we had air by the end of the day. The follow-up repair serviceman, Steve, came and quickly fixed a minor problem.
Service was quick. The workers were pleasant.
We have just used Nottawasaga Mechanical to install a new air source heat pump. From the initial sales call to the final install, the service was excellent and on time (actually even a little early ). They work with us on pricing and the complete installation. I would highly recommend this company to both family and friends. Job well done.
We have been meaning to write this review for a number of months now. Back in the height of the pandemic, we bought an older home in Craigleith with an electric baseboard system and no gas located on the property. We had five different HVAC contractors quote on the job, which required us to bring a gas line onto the property, install a comprehensive ductwork system in the home, install a furnace and on-demand hot water tank, drop some gasoline inside and outside for various appliances, and install a complete AC system. AJ Hanley came in to quote the job, and we were sold on his expertise and vast knowledge about our home and its requirements. Though his pricing was the highest quoted, we booked with him because we felt confident the others would not be able to deliver what they promised. AJ is beyond attentive. He returns calls, texts messages and emails immediately. This is a hard trait to find in this region, and when you do hear back from him, he's always got the answer you want to hear. He is full of ideas and creativity in this field, and I think this is because he started off as a tradesman before dealing with some of the largest custom home builders, etc. in the area. We had many questions before booking the job, and he was just always here to help us. I cannot say that for other HVAC trades in the area, as they come and see you the first time and then vanish, or so was our experience. AJ made promises and delivered on all of them, including the time it would take to start and complete the job; all of this was done in two weeks as contracted. Josh Betz ran the lead installation team and was also amazing. He was always at the home with a smile on and was able to troubleshoot. We made a few changes throughout the process, and Josh made quick fixes rerouting duct work, gas lines, etc. The one thing that blows my mind is the detail that's made in the mechanical room layout itself. It's super clean looking and not like what you see in other people's installs. Trust me when I say this, as we have lots of friends in the area who have done the same type of work in their cottages, and we have seen them. They look sloppy and uneasy to navigate. Again, in the meantime, AJ was always checking in to see how things were going! At the same time when dealing with others in this organization, you get the same type of detail. People call you back quick and always have an answer for your issues. When it came time to do the AC system startup this summer, something we did not do at the time of install because it was just before the winter, we called into the office, as AJ was away, and a team was sent to the house the next day. They got the system going, made a few tweaks to our furnace, which was running slightly louder than it should be, and our house was cooled in a few hours. This was all done during a pandemic. So, so impressive! I even had to call Andrew, the GM, once, and he, too, was amazing to work with. He was quick to respond and got things sorted out for us. We even had an issue with the on-demand water heater last Monday. It seemed to be leaking, so I made a call, and a crew was out here within 48 hours and fixed it, adding a special tank for water overflow. My wife and I were not even here, and they entered the house and sorted out the problem. Overall, we took a house that was dated from the 1970s and brought it into the 21st century, building an entire HVAC system. I know this is a generalization, but it's our experience that trades in this region are tough to work with, especially if you're from the city with a vacation property like ours. This is just an A+++ organization with the best in the industry. They say you pay for what you get. Well, with Nottawasaga Mechanical, this is beyond true, and we cannot thank them enough for making our dreams come true. AJ, Josh, Steve, Andrew, Melissa, Karen, etc.!
I had an emergency call for no heat in my in-floor heating. They came over in good time and did a professional job. Since they installed a very well-laid-out system three years ago, it has worked well, and I am happy with installation and service.
Great service—and Steve took his time to explain the situation in great detail. He also took the time to show me how to correct the problem going forward. The price was great, less than I had expected. I would not hesitate to recommend Nottawasaga Mechanical and Steve.
Prompt returned calls and service, especially in emergencies.
Very courteous, polite, and clean.
Professional approach. Timing, execution, and pleasant, hardworking installers in Mitch and Curtis. A special thank you to Brendan Fournier for his approach to the timing of responding to my request for a quote and the timing of the installation. Well done.
Professional, friendly, knowledgeable, and punctual.