Get Better Indoor Air Quality Today!
At Nottawasaga Mechanical, we proudly offer our customers a wide selection of indoor air quality products innovatively designed for cleaner, fresher air. We only promote products from leading brands we know and trust for their effectiveness, reliability, and output. Review the different products we recommend below and let us know if you would like to find out how any of them could enhance the efficiency of your HVAC unit and your home's indoor air quality.
Lennox Pure Air Filter
This air purification system is a smart, whole-home solution that attacks airborne particles, germs and bacteria, and chemical odours and vapors. Built-in sensors monitor the Purifier UVA light and the life of the filter, so you don't have to do anything but enjoy cleaner, fresher air.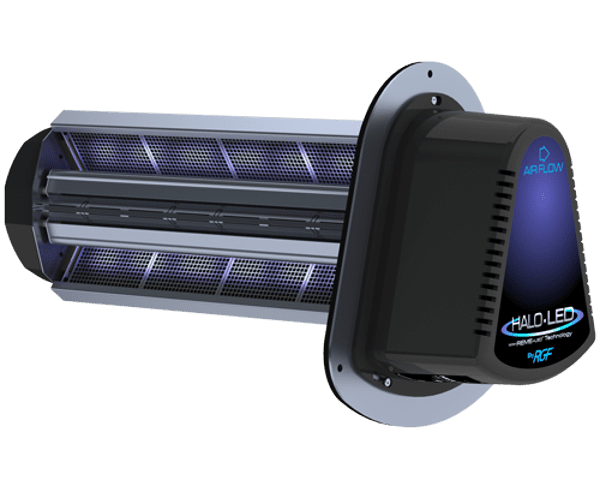 HALO LED Air Purifier
The industry's first LED, in-duct, whole-home product, this air purification system is zero ozone compliant and mercury free. The HALO LED Air Purifier treats every inch of air conditioned space proactively, reducing pollutants and airborne and surface contaminants using revolutionary ionization REME-LED™ technology.
Aprilaire Humidifiers
Every whole-home humidifier from Aprilaire comes outfitted with digital controls that allow you to easily rectify dry indoor air for better health, comfort, and home preservation. These humidifiers add just the right amount of moisture to help you maintain proper indoor air quality during every season of the year.
Sanuvox SR Max UV Filter
An amazing evolution in whole-home UV air purification, the high-efficiency design of the Sanuvox SR Max UV Filter destroys bio-chemical contaminants in your air. This filter goes into the supply or return of your HVAC system, allowing for a proprietary process that maximizes contact time between UV energy and your indoor air to take place.
VanEE AI HRV
The industry's most advanced residential air exchanger, the VanEE AI HRV features a universal platform compatible with every type of home. This air exchanger comes with Virtuo Air Technology™, the first air exchanger artificial intelligence technology that verifies airflow to auto-balance and self-adjust based on changing indoor and outdoor conditions.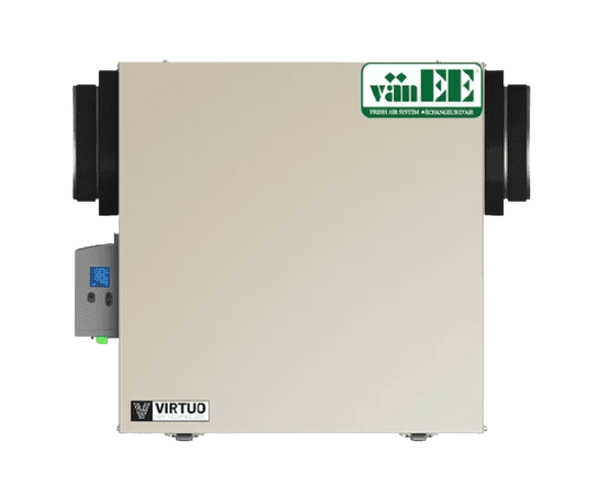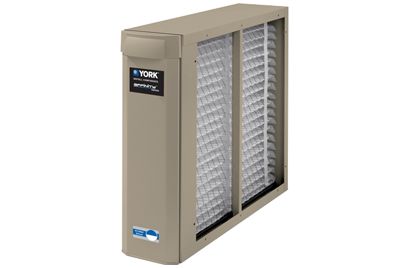 York Media Air Cleaner
Media air cleaners from York can be integrated seamlessly with your existing HVAC system and capture virus, mold, dust, and pollen particles down to one micron. Continuously cleaning the air throughout your entire home, the advanced performance of these filters can increase indoor comfort, reduce allergens, and even improve your family's health.
Lennox Healthy Climate HEPA
This high-efficiency particulate air filtration system provides hospital-grade performance for your home and can effectively remove nearly all allergy-aggravating contaminants from your air, including even some of the smallest circulating types of particles and bacteria. The Lennox Healthy Climate HEPA system features three separate filters: A prefilter that captures larger dirt and dust particles, a HEPA filter that captures any remaining germs and particles, and a charcoal/carbon filter that eliminates chemical vapors and odors. This system easily integrates with your existing HVAC system and is your solution for cleaner, fresher air throughout the year.
---
At Nottawasaga Mechanical, we install and service indoor air quality products throughout South Georgian Bay, Ontario, including Wasaga Beach, Tiny, Elmvale, Midland, Orillia, Penetanguishene, Collingwood, Nottawa, Singhampton, Barrie, Creemore, Clearview, Mulmur, New Lowell, Stayner, The Blue Mountains, Ravenna, Clarksburg, Thornbury, Meaford, and surrounding areas.
Similar Products We Offer: