In order to combat poor indoor air quality, we offer professional duct cleaning services.
When you think about polluted air, you might think of the thick layer of smog that often settles over big cities. However, what you may not realize is that the air you breathe in your own home is often more polluted than anything you will find outside. The HVAC system within your space moves the air through the ductwork, often multiple times per day. If the ducts are not clean, the air can collect all types of contaminants before moving back into the home.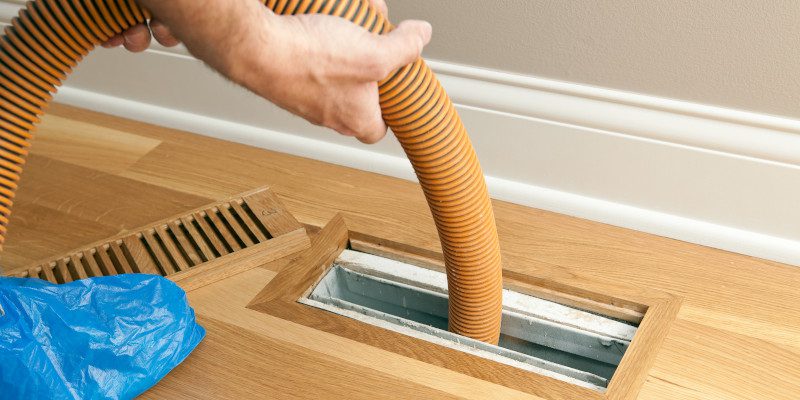 Some of the warning signs of poor indoor air quality include excess dust in the air or on surfaces and unpleasant odors in the air. You might also experience health symptoms when exposed to polluted air. Several of the most common symptoms include congestion, sore throats, headaches, dizziness, and eye irritation. Since some of these symptoms are similar to what you experience when you get a cold, you can determine whether the air is to blame if your symptoms subside when you leave your home.
At Nottawasaga Mechanical, we understand the importance of clean indoor air. In order to combat this growing problem, we offer professional duct cleaning services to those located throughout The Blue Mountains, Ontario area. Our experienced technicians can perform duct cleaning to remove harmful contaminants and protect you from the concerning side effects of polluted air. Duct cleaning can also improve the efficiency of your HVAC system, so it is a win-win. Contact us directly to schedule this service at your home to start breathing easier.
---
At Nottawasaga Mechanical, we offer duct cleaning services throughout South Georgian Bay, Ontario, including Wasaga Beach, Tiny, Elmvale, Midland, Orillia, Penetanguishene, Collingwood, Nottawa, Singhampton, Barrie, Creemore, Clearview, Mulmur, New Lowell, Stayner, The Blue Mountains, Ravenna, Clarksburg, Thornbury, Meaford, and surrounding areas.