We will be accepting food donations in the form of:

Canned fish and meat
Peanut butter and jam
Canned vegetables
Canned fruit
Baby food
Coffee (instant & ground)
Oatmeal (quick / instant)
Pasta and Kraft dinners
Canned soup
Dried milk
Pancake mix (add water only)
Pancake syrup
Salt and pepper

Peanut-FREE snacks for children's lunches

Our technicians will be accepting your donations during scheduled appointments. When possible, please have all donations in a paper or plastic grocery bag
People can also drop their food donations outside our main office at 465 Lyons Court, Wasaga Beach
Food donations will be accepted November 23rd to December 18th
Nottawasaga Mechanical will also be contributing $5 from every install and service appointment to the Wasaga Beach Ministerial Food Bank from November 23 to December 18.
Thank you to Christina and the team at Wasaga Beach Ministerial Food Bank for the work they do in our community. Let's help those in need this holiday season!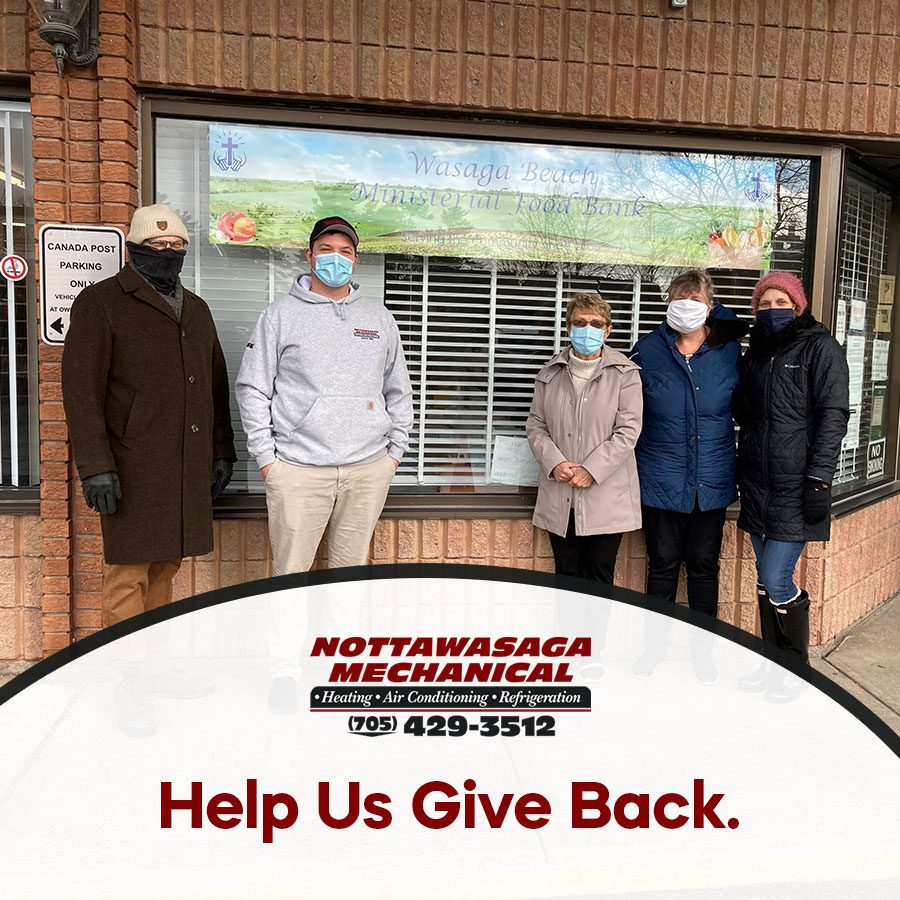 Check Out Our New Facebook Page
We have a new Facebook page. Check it out and be sure to like and follow us for news and updates!